Give your teaching a LEAD transformation
LEAD provides teachers with the latest ed-tech solutions to improve their teaching
With ready-made teaching tools, observational feedback sessions, and continuous training, LEAD helps you innovate your teaching techniques for the best. Know all about our detailed resource planning and teachers' improvement toolkits by connecting with our LEAD experts.
Enquire Now

›
20

States

400

Cities

3,000

Schools

25,000

Teachers

5Million

Students
20

States

400

Cities

3,000

Schools

25,000

Teachers

5Million

Students
How does LEAD make you a "Super Teacher"?
We equip our teachers to become best-in-class and to stay ahead with demands of changing times
Understanding Teachers
LEAD understands and helps you adapt to world-class education techniques
Tell Me More
How does LEAD empower
teachers?
View All
Teacher of Camford Group of Schools
Numerous students have difficulty with Math formulae which makes them fear algebraic problems. Durga Devi, a Math teacher in Camford Group of Schools, Chittor, sought to help her students overcome challenges surrounding this subject.
Teacher of Camford Group of Schools
It is indeed a humbling moment to see schools accept our methodology and trust us with their progress. Haripriya K, an academic coordinator of Camford English High School, shares her journey with LEAD.
Principal, Wilsonia Scholars Home
Children find the online classes fun too. We were initially worried but LEAD's changes have been accepted well by both students and parents. The pandemic has changed the way schooling works and it is time for us to accept these changes and give it our best. I am happy that my teachers and students get world-class resources and opportunities.
Academic Coordinator, LEAD, Mangaon
Sharing knowledge with children and watching them grow is my passion and it fuels me to be a better teacher daily! LEAD has provided all the teachers in our school some amazing resources. I love the audio-visual resources available on the teacher tab. Can you believe, we have 100% attendance even during online classes. Every teacher attends trainings and workshops so that teaching and learning are equally enjoyable.
Correspondent, Jayapriya Vidyalaya
We are shocked to see the impact LEAD has had on our students and parents. Parents refuse to shift their children to another school or branch, if the school is not associated with LEAD. They are able to see a drastic change in their child's overall performance, especially English. As a correspondent, I am also able to see that students are a lot more engaged and confident, even during online classes.
Already teaching at a LEAD powered school?
Teaching at a LEAD powered school? Check out our all-in-one LEAD Teacher App
Access LEAD Teacher App
An Ode to Teachers
Our teachers are the silent warriors who make sure that each one of us achieves our true potential in life. While overcoming myriad challenges, they do the most important job of building the future. But their life isn't easy.
As a tribute to these nation builders, we have made this short film, #OnlyTeachersCan with a lot of love & emotions.
If this video made you nostalgic, please share it with your favourite teachers and express your gratitude towards them.
What's new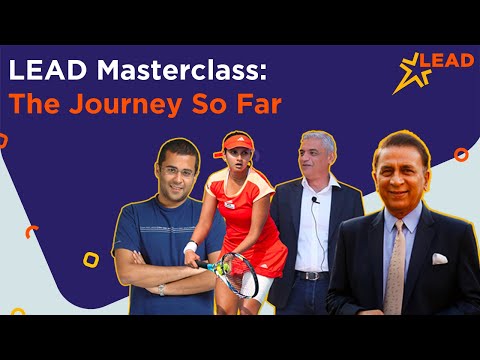 LEAD MasterClass is designed to unleash our students' inner genius. The journey so far has been terrific!
Read our blog
26/07/2021

Audience : Teachers
Online Learning
One of the essential aspects that facilitates interactive learning is interactive boards for the classroom.
View All
Currently not teaching at a LEAD powered school but want to become a world-class teacher?
Enquire Now