LEAD Student Development System

creates bright future ready confident students.

Students need confidence to succeed in life, and we firmly believe a school has a crucial role to play here.

Our meticulously planned school system builds 5 key skills in our students:
Conceptual Understanding
Thinking Skills
Collaboration Skills
Communication Skills
Exposure
Students need confidence to succeed in life, and we firmly believe a school has a crucial role to play here. Our meticulously planned school system builds 5 key skills in our students - Conceptual Understanding, Thinking Skills, Collaboration Skills, Communication Skills and Exposure.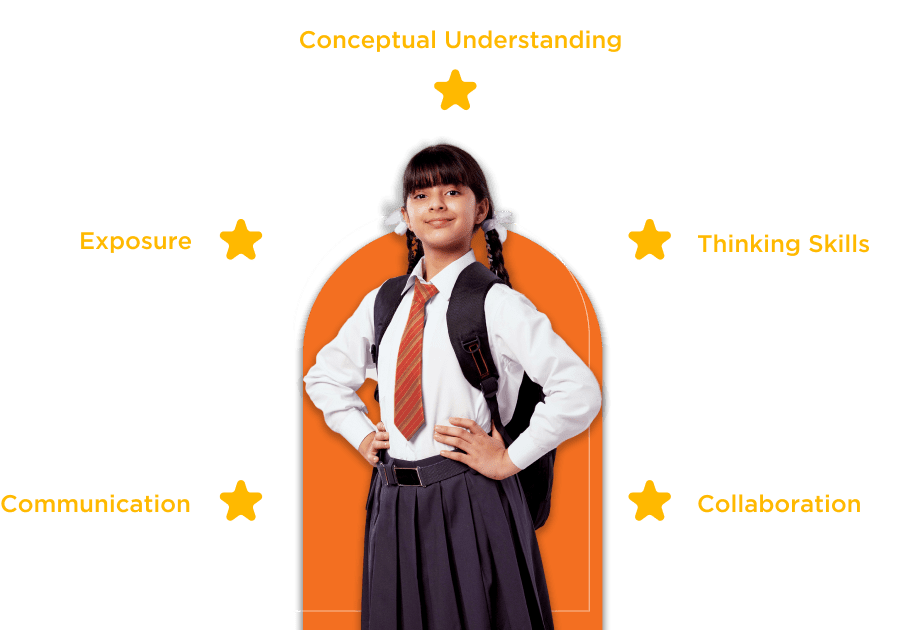 How LEAD Powered Schools deliver excellent education
Wondering if your child is learning at the right pace?
Test your child's English language skills and get a Free Counselling session
Take Assessment
Redefining school education for your child
LEAD is building a culture of excellent and holistic education for every child with its innovative approach to learning
Tell Me More
Watch how LEAD Partner Schools are building a brighter future for children
What's new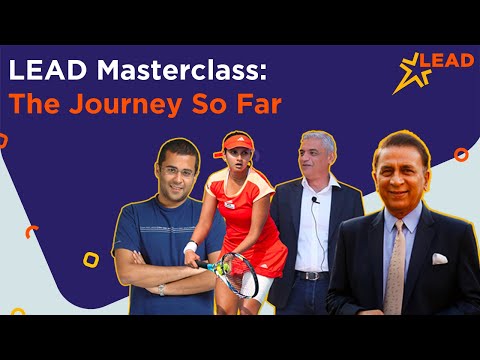 LEAD MasterClass is designed to unleash our students' inner genius. The journey so far has been terrific!
Read our blog
23/07/2021

Audience : Parents
Online Learning
"It has been a strange year", a sentiment that has echoed world over since the dawn of 2020.
View All
What Happy Parents
Say About Us
View All
Parent, St. Peters High School Sangareddy
Vihan's father shares how important education has been for his entire family. For the same reason, he wanted Vihan to also know the importance of education in making a good life for himself. He is also a firm believer in concepts, rather than marks. He shares his satisfaction with LEAD's concept-based approach in helping Vihan understand subjects better. This way he thinks students are not just able to understand better but also able to explain concepts to others. This he thinks is the main differentiating factor in LEAD Powered Schools.
Parents, St. Anthony's High School, Sangareddy
Sai Nandhika's parents share how LEAD follows a step-by-step method of teaching. They are happy with how it is helping their child in understanding better and developing a clear thought process. 
Parents, LEAD School, Mangaon
When the pandemic broke out and a lockdown was announced, we were really caught unawares. Suddenly schools shut down and our son was at home the whole day. Not only did his learning stop, we weren't sure how to keep him engaged all day either. In less than a week, his school went fully online. Classes were conducted as per the timetable. He even had homework, weekly assignments and assessments! It has been a phenomenal experience with LEAD and we are don't mind it being online or offline. We have become a part of his education and this in the best part.
Parent, Camford English High School, Chittoor
In this exclusive LEAD Story, P. Poojitha explores how she and her daughter overcame this educational hurdle with LEAD. Joshitha and her peers followed one of a kind methods for every subject. For example, Maths was taught using the 'Concrete-Pictorial-Abstract' method. This helped her visualise algebraic sums and solve them easily.
Parent, Academic Heights Public School
My daughter got an opportunity to participate in a National-level competition. She won the storytelling contest and nothing can make us prouder. When she speaks flawlessly in English, it brings tears to my eyes. This could not have been possible without LEAD's ELGA program. Not only English, all subjects are taught keeping the real world application in mind. I am confident that my daughter has a bright future and her knowledge and skills will take her places. I am proud to be Ananya's mother.
Student of Camford Group of Schools
K Deekshitha, a student from Camford English High School, shares very experience studying in a LEAD Powered School. In this beautiful LEAD Story, she talks about how her classroom transformed after becoming tech-enabled.
Parent, Meridian Public School
Siraj CM, describes how the LEAD curriculum incorporates the latest technology in its lesson plans and teaching practices in order to keep students up-to-date with the recent trends. He explains how LEAD is highly competitive in remaining one step ahead in terms of providing technical training and skills to children.
Little Flower Matric Hr Sec School
Ranjitha wants her son to develop an interest in studies without having to memorize and without having any stress. With LEAD's innovative curriculum, she is witnessing a speedy improvement in her son, who is currently at SKG level.